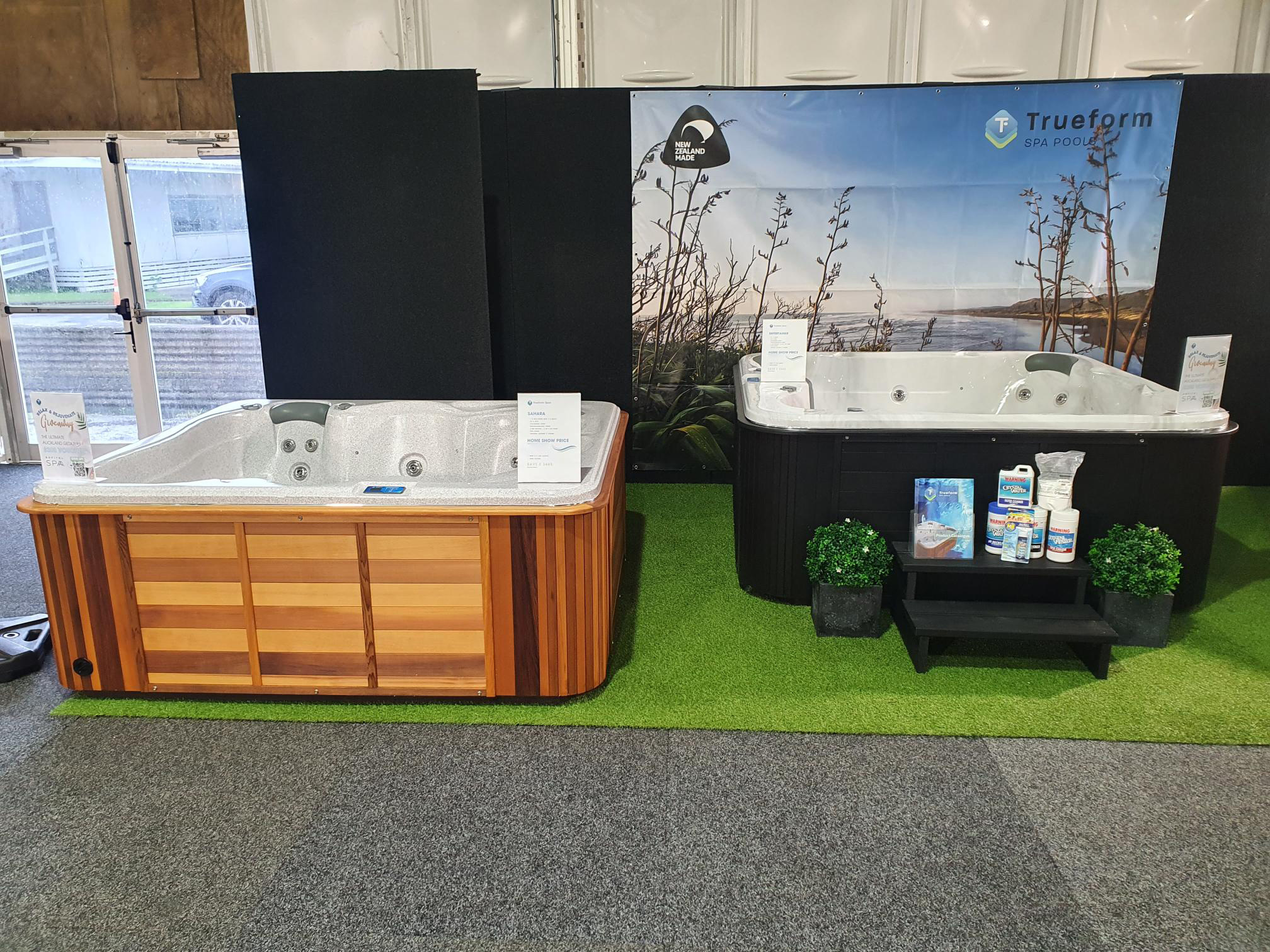 Proudly Serving New Zealand
Our Trueform family has been living and breathing spas for over 35 years and we're still going strong. Keeping it Kiwi remains our core focus, from our Auckland-based production facilities to our network of Kiwi-owned distributors nationwide. We stay true to our local roots and support our people, local businesses and communities country-wide with spas manufactured to the highest of standards. It's why we do what we do.
Quality with a capital Kiwi
With over three decades spent in the spa industry, we know that quality should reign supreme, from locally sourced material where possible to product manufacturing, and distribution. To ensure each and every one of our spas provides superior service for the long-term, all Trueform spas are made with the highest quality New Zealand-made materials, parts and products. All Trueform spas have fibreglass-reinforced acrylic shells, powerful pumps, heater and filtration systems, high-density foam insulation, a sophisticated digital control pad and hardwearing cedar cladding. Every aspect is crafted, handpicked, and fitted with stringent quality control measures in place. Each pool is rigorously tested before it is delivered. The end result is an superior spa that serves both enjoyment and greater peace-of-mind for spa owners. The icing on the cake? All Trueform spa pools, parts and products can be sourced right here in New Zealand from our extensive range..
Custom built your way
When it comes to homelife, working week, family size and properties, no one's the same. Staying adaptable to people's spa needs is what we do. Whether you're looking for a particular framework to retrofit to your deck or lawn, a colour specific to your décor, or you require a certain seating configuration we can modify and manufacture to meet your needs. Every Trueform spa is guaranteed with utmost workmanship, safety and assurance so you can enjoy your spa for the long-term with peace of mind..
Protect and preserve
Purchasing a spa pool is abig investment and one that you'll want to use over and over again, for many years to come. This is why robust insulation is essential. We're of the belief you cannot go wrong with quality, local craftsmanship . Every Trueform spa is expertly modelled with fibreglass-reinforced acrylic, framed with hardwearing pine, insulated with a high-density foam shell, and protected with a robust Western cedarwood surround.
Trueform spas are built to withstand even the toughest of climates and daily use. They keep power costs down and ensure everyone gets the benefits. Warmth plus relaxation, day and night.
Spas to serve you for now and into the future . . .
Just like the Kiwis we work with and alongside, we're proud to stand by each Trueform spa that we manufacture. This means all our spa pools come with a five-year manufacturing defects warranty, and a two-year pump and heater warranty. As our spa pools are manufactured here in New Zealand, we can source any necessary part for repair right here, right now.